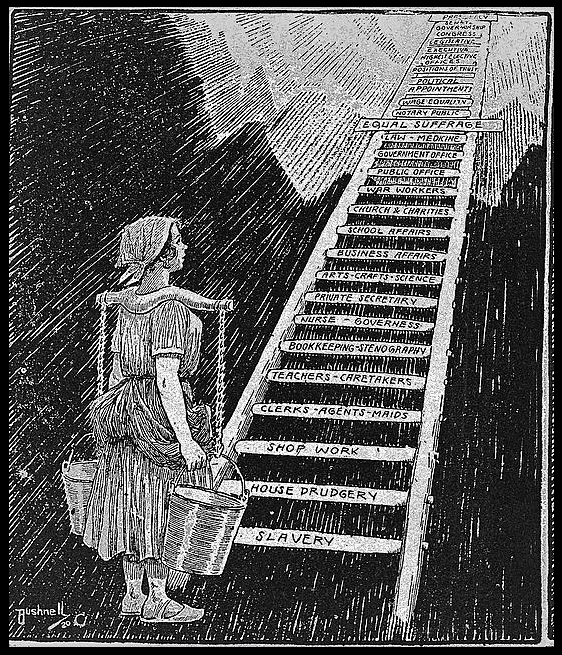 Check out this gem of a postcard from 1920, entitled: The sky is now her limit.
The detail I wish was true: that we had achieved wage equality before women gained political appointments. What is true:  The ratio of female notaries to males is 3 to 1 in some states.

And yes, if you can't read it, the top rung is "Presidency."
Source of the image: Library of Congress via Katie Casey on Twitter.
Source of the data on the notary public gender ratio (because, me being me, I looked it up): The Feminization of the Office of Notary Public: From Femme Covert to Notaire Covert  (PDF)