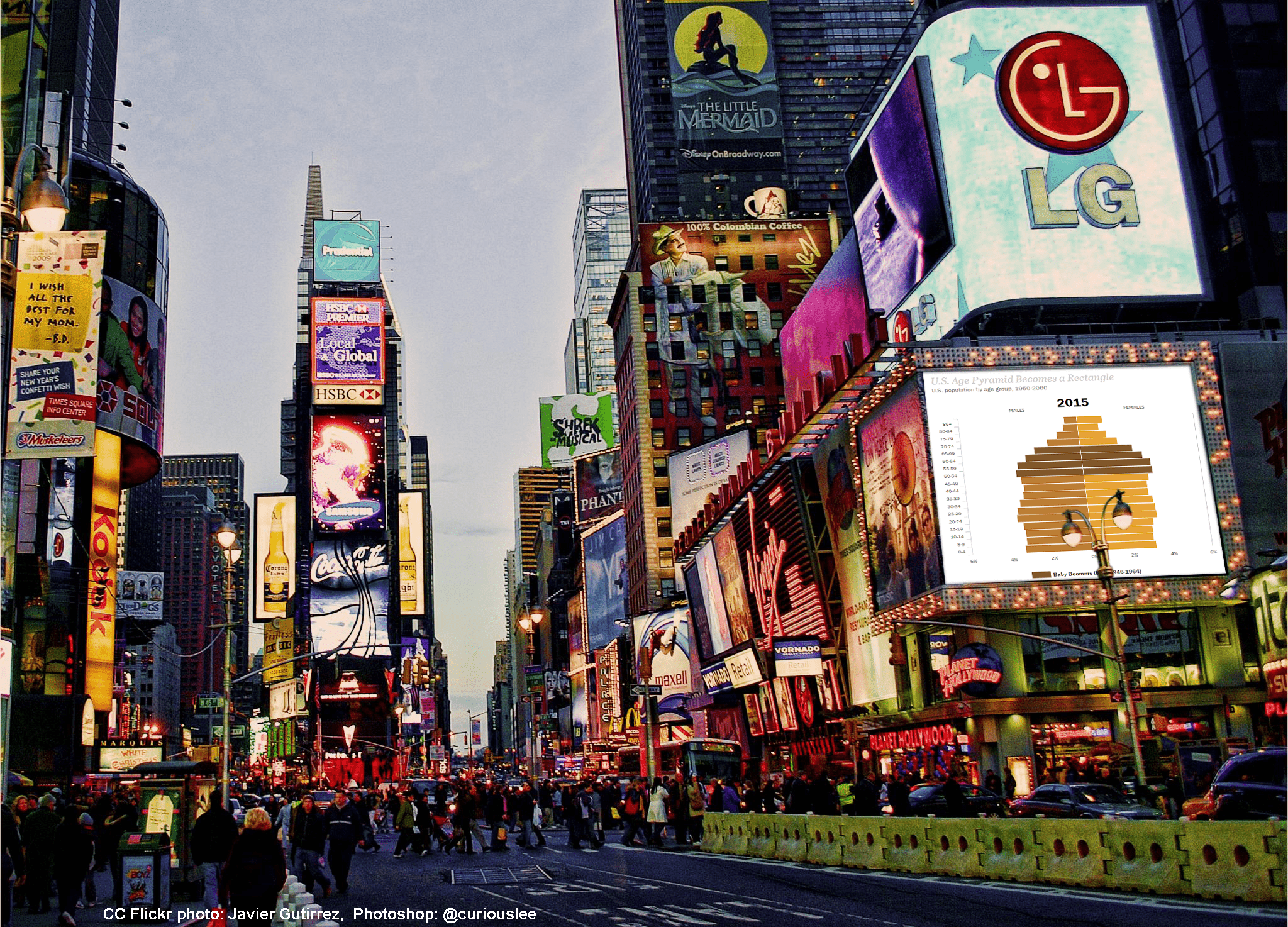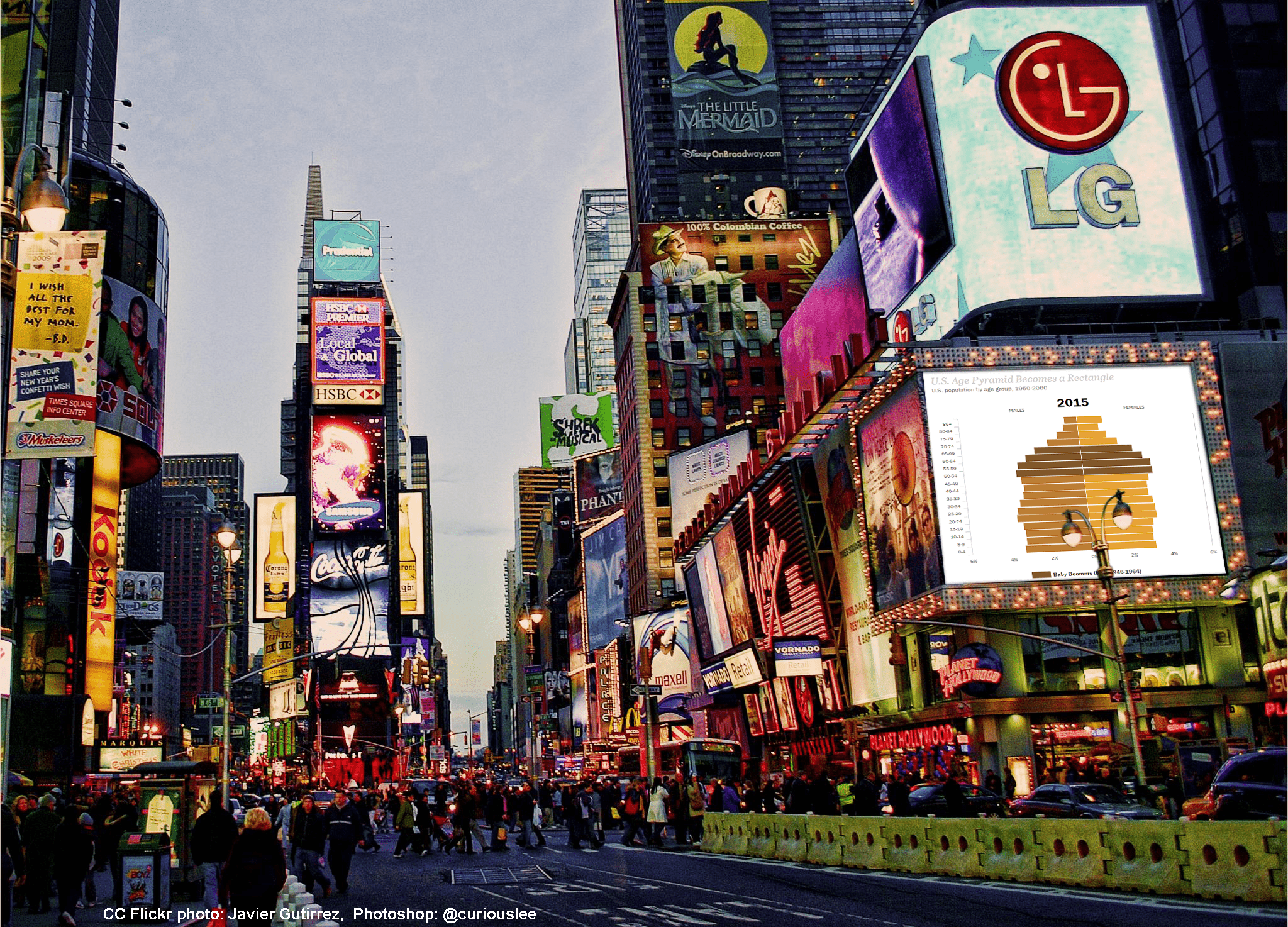 Quick explanation: I tweeted "What if this Pew Research GIF was played on a loop in Times Square?" and my friend Mike Lee made it happen (in our Photoshopped dreams).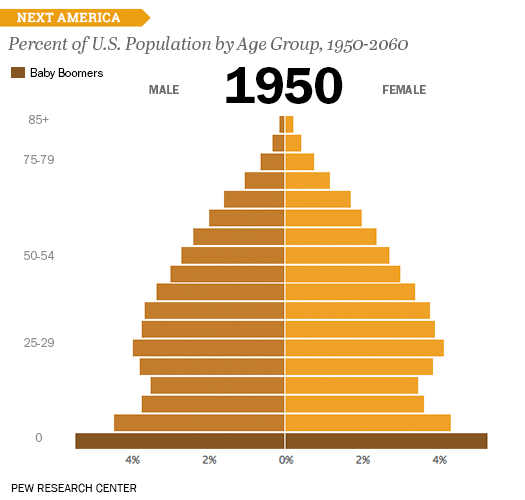 What if every conference displayed it on a screen, so that every public conversation in every industry was framed by the context of the coming age boom?
What if we look at this data and ask, as Ai-jen Poo urges us to do:
What joys could getting older and caring for one another bring?
How else might we prepare?
Study up:
Join the discussion: