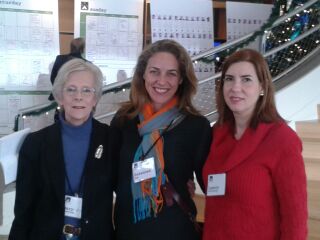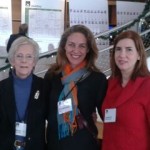 Mary Jo Deering is retiring after 27 years of public service in health. I contributed the following to a "history book" about her career so far:
When I was first starting out as a researcher, back in 2001, Mary Jo invited me to meet with her and her team at HHS. She guided me toward questions that turned out to be the bedrock on which we built the next decade of the Pew Research Center's health portfolio. I will always be grateful for her authoritative yet gentle guidance.
The other gift I treasure is the memory of a day we spent together in Berlin. We had both been invited to a health conference there and neither of us had made plans for the time we had free, so we met at a café in a picturesque neighborhood, then walked and talked about everything except work. We happened upon a museum featuring an artist that Mary Jo had studied, so once again she guided me, making wry observations, just as she did when talking about the online health landscape.
Now that I'm more established, I try to channel Mary Jo's spirit when I'm talking with a new colleague, inside or outside my organization. I imagine her extending a mantle of mentorship, like a cape that sweeps over everyone she meets, powerful shelter even from afar, even for just one day.