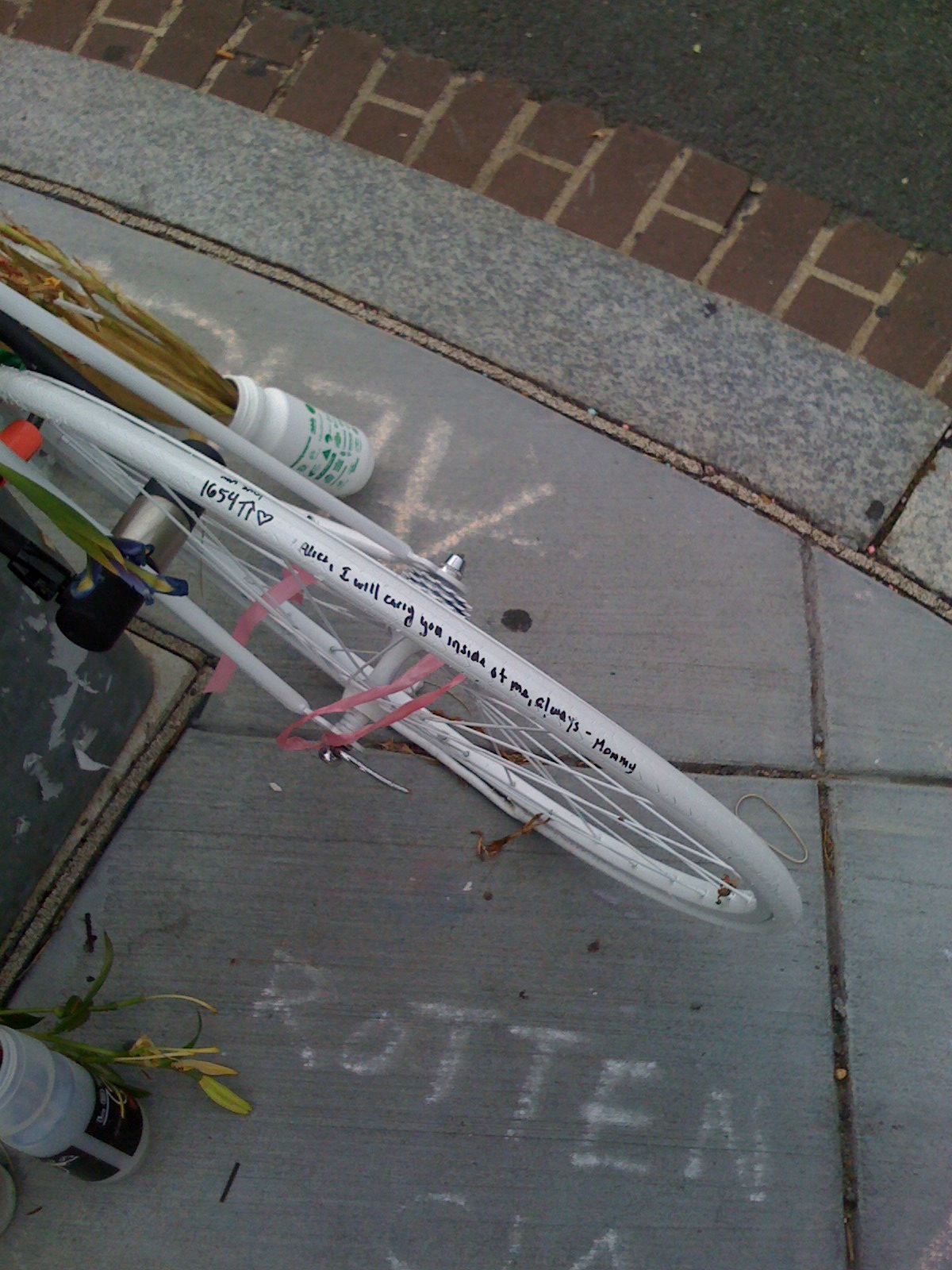 "I grew up biking in Europe," the woman said after she cut across four lanes of traffic in downtown DC.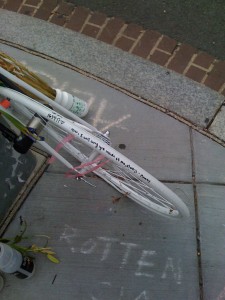 I had caught up to her at a red light to tell her that she was lucky — cars had slammed on their brakes, some right next to me as I carefully pedaled in the narrow strip between the curb and the flow of traffic. At least she was wearing a helmet, which is not true of other bicyclists who have also assured me they "grew up biking in Europe."
"But this is DC!" I called after her as she maneuvered into traffic again. The people around us may have grown up driving in Europe, but also in Africa or Asia or North America.
As a daily bike commuter, it is an exceptional day if I don't feel threatened by a bus, truck, or car. And I never fail to see risky behavior by my fellow bikers.
So I decided to gather some data.
I detected a Dutch accent in my short conversation with the blithe lane-crosser. If I see her again, I'll be ready: 22% of traffic fatalities in the Netherlands in 2011 were cyclists. No doubt this has to do with the huge number of people who bike there, but the data don't lie. There is not a magical zone of safety around cyclists in the Netherlands, just as there is certainly not one around us in DC.
For more on this topic, please see Ted Eytan's blog posts tagged bicycling. In particular:
Video Friday: only thing we can do is change conditions so no more daughters die
See also:
Every bicyclist counts – a memorial project of the League of American Bicyclists (founded in 1880!)
Here's to making good choices, when we can, for ourselves and for those around us. As Jody Struve writes, "Thank you for your health."