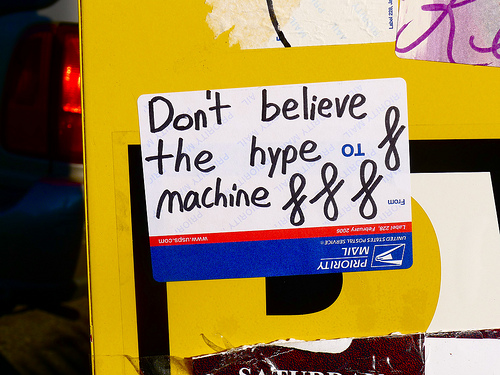 Carrying on the tradition of taking an epic comment and publishing it as a stand-alone post, I'm very happy to feature Dave Clifford's take on the new mobile health data: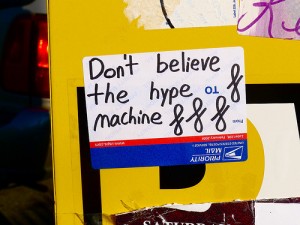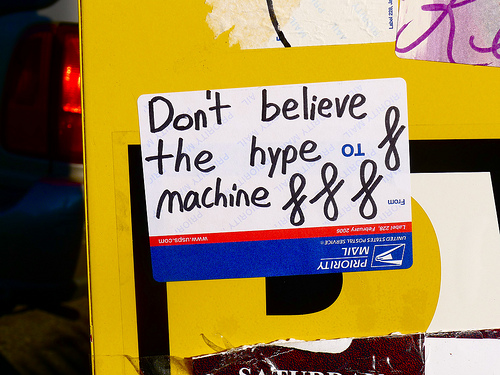 I care very deeply about numbers and measuring what people are doing in reality versus expectations. I believe that polling is a useful quantitative tool to say something about the universe in the absence of complete information, and I've studied polling and behaviors for a bit of my career. I worked at UConn's polling center in college for a bit, and advised some Salon.com journalists about how pundits cherry-pick statistics. I worked for DARPA, creating more accurate models for use in experimental biology more akin to those used in physics, and moved to PatientsLikeMe to try and gather incredibly important information on how people with chronic health issues work and live day-to-day outside of clinical settings. Currently, I consult with a number of organizations that seek to use data and information technology to improve healthcare and biological research and translate that into delivery.
Most of the time, I have numbers on the brain. Last week, I noticed a number of people that seemed to be drawing the same conclusions on Twitter regarding mobile health and the most recent Pew study. The conclusion that people seemed to be presenting was this – Susannah's most recent research at Pew showed that mobile health was a big deal, an idea whose time has come.
In conferences around the country, I'd heard the 2010 numbers and the 2011 numbers be used to show largely the same thing. More and more people were downloading health apps onto their phones and that meant that mobile health app was an open field for developers to move into, since more and more people were going to be using health apps in the coming years. Mobile health was one of the "next big things" in healthcare.
I've always been amazed that someone could read the Pew reports on this and come to that conclusion, so I went into the Pew numbers and read them myself and dashed off a quick note to the effect of "No, this isn't what the numbers show unless I'm reading them wrong."
Here's why I think that:
Since 2010, Susannah's reporting has shown that the number of people downloading health apps onto their smartphones has remained roughly constant
Since 2010, Susannah's reporting has shown that the vast majority of what are considered "health apps" are diet, exercise, and weight loss apps.
Of the remainder, there are limited cases of disease management apps, drug adherence apps, or personal health record apps being used. We're talking about handfuls of people out of thousands of people.
And that's without touching things like "frequency of app use." I can only speak from my inclinations, but the most used "Health App" on my phone is called "Zombies, Run" and it's a fantastic app that says "Oh no, zombies! Run!" when I'm listening to music on my phone while I'm running. It's great and it's the best thing that I use on my phone when I'm running and I think I've used it six times. Six times is a lot of times for a user of any given health app, since most people download a "health" app and don't use it, and very few people use "health" apps more than once. This is even in the broadest category.
On the flip side, Susannah showed that a large number of people use their smartphone in their healthcare. The majority of smartphone users indicated that they have used their smartphone to search for health information. To me, this seems totally logical.
My smartphone has become a secondary brain for me that I can offload factual memory into. It tells me what streets connect where if I'm in a different city, or who that guy was that sang that song that I like, or what time the football game starts and what time the proper football (soccer) game starts. For the most part, it answers these questions via Google, although some people might use Siri to accomplish the same tasks. I use a very, very powerful app for this called "Browser."
Sometimes I go to m.imdb.com and they say "Would you like to download our app?" and I say "No." Same with Yelp. Same with urbanpages. I don't want to download your app. If I download your app my phone will have one more button on it that I don't need and one more process that I will have to shut down and one more way of getting in to data like phone call usage and where I am in space and I would rather not tell you any of that thank you very much.
Other times I'll be browsing a website and it will have a lot of flash on it or a bunch of dropdown menus or something else very hard for me to interact with via the old two-finger enlarge and click and I'll just give up and go somewhere else for the information I need.
Sometimes there will be really great ways for me to do things with my phone that I couldn't possibly do with any other device and someone will have made a very clever app that I can use that is practically magic. Like SoundHound. SoundHound can listen to a room that I am in, tell me what song I am playing, give me a scroll of the lyrics, karaoke style, and then offer me an opportunity to buy the song. That's really neat. Similarly, anything with GPS fits into this category. I love the Car2Go app that tells me where there's an available smart car to rent. GingerIO is particularly savvy about mHealth apps because they are inherently looking at things that a smartphone can passively collect (message frequency, mobility, etc.) rather than forcing a user to interact with an app.
On the other side, there are hundreds of health and medical apps that seek to use things that only a smartphone could do in order to advance care. For example, there are a set of apps that claim to cure disease via sound, light, or vibration from a cell phone. These have not been demonstrated to have any benefit at all. There's also some health apps that tell you if you're ready for exercise by counting the number of squats a user can do in a minute via the phone's accelerometer and then asking the user to measure a resting health rate. These are slightly ambitious in their functional claims.
One of the other interesting findings is the number of users with chronic disease that used a health app on their smartphone. This was only slightly higher among those with chronic disease than those without (21 percent v. 19 percent), but the number of people with chronic disease that went online to look for medical information was lower than those with no chronic conditions (26 percent v. 34 percent.) My guess, if I had to venture one (and without seeing the cross-tabs) is that people with chronic conditions are less likely to have a smart phone to be able to look up health information online (thus the 8 percent gap) but more likely to use a smart phone to manage their wellness (thus the increased use of apps.) It's certainly a cross-tab to check. Additionally, SMS was a popular means to push or receive information among those with chronic illness, with 10 percent reporting texting related to a health condition compared to 6 percent of those without a chronic condition.
There's a lesson here for "mHealth," I think. Or rather, several:
Before you make an app, ask yourself "Is the app I want to make essentially a mobile web page? Is the purpose of it to serve information to a consumer on the go?" If yes, there are ways to code your landing page(s) so that they detect the sort of browser being used and provide an optimized experience for a mobile user.
What side of the "Digital Divide" do the consumers you want to target live on? The gap is narrowing but it's still there. Many individuals with chronic disease are older and have lower incomes, both of which are unfortunately correlated with lower digital literacy and lower smartphone adoption.
Does your app take advantage of a feature of the smartphone in a compelling way? Does it use the camera or the microphone or GPS?
Could your app be an API that runs off a separate, common media (Twitter, email, SMS)? Would it be simpler to integrate it with a separate "workstream" of day-to-day life than force a separate "workstream" on to a consumer?
Last, if you're selling an app that cures a disease or diagnoses a condition from user-entered data that is a very difficult thing to do and seldom supported by rigorous science and the FDA is probably going to scrutinize what it is that you say your app does.
Those are, I think, interesting initial guiding principles for organizations and individuals looking to innovate in mobile health. From this report it's clear that we're nowhere near the horizon, but at least we have some stars to guide by.
——————————————–
Dave Clifford is a strategy consultant in Health IT and Science and Tech Policy. He cares very deeply about making data meaningful to learning and practice. He is an alumnus of DARPA and, most recently, PatientsLikeMe.