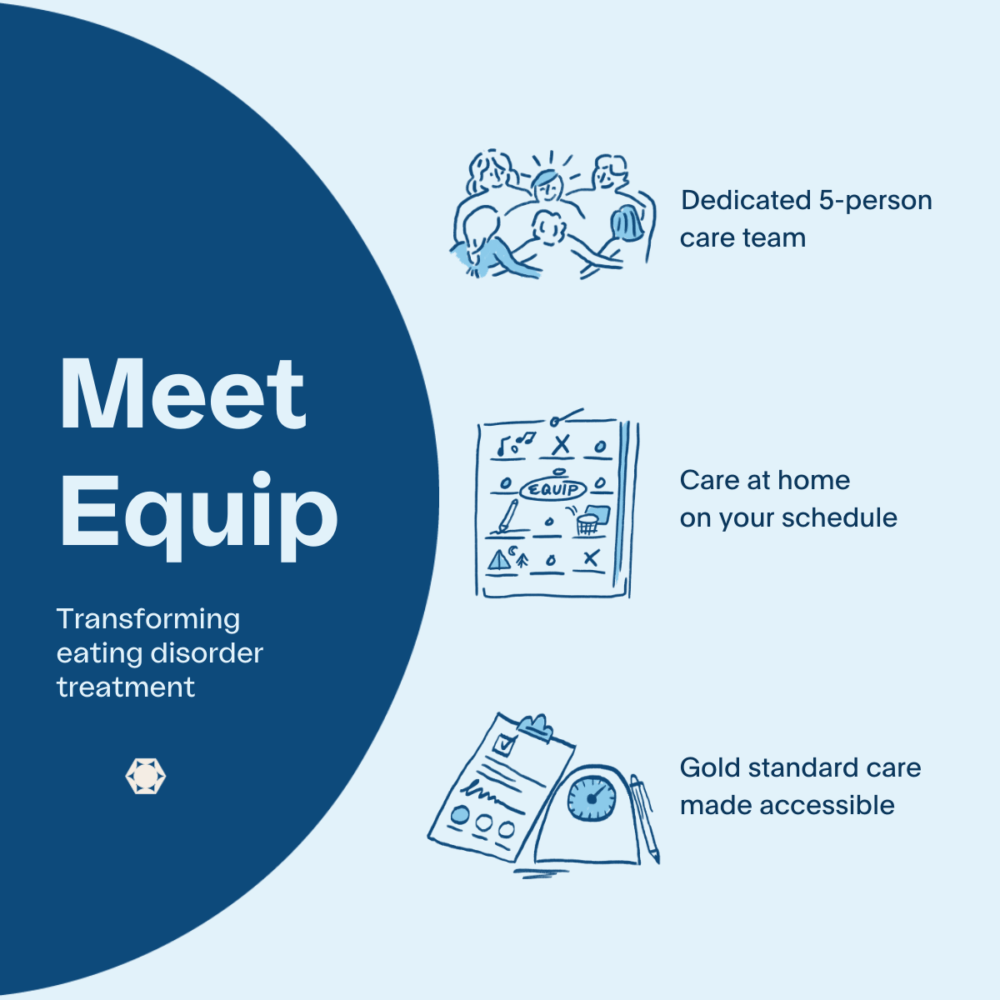 My mission is to boost the signal for peer health advice at every level of our health care system. Today I am thrilled to share that Equip, one of the peer-powered startups I advise, has closed $13 million in Series A financing, spurring it toward the transformation of eating disorder treatment.
Kristina Saffran, CEO of Equip, recovered from anorexia as a teen and is an example of the "I've been there, let's change things" innovation I wrote about in my Harvard Business Review article last year. She and Erin Parks, PhD, Equip's Chief Clinical Officer, co-founded the company to help people connect with the treatment they need, including peer and family mentors, at home (a handy feature during a pandemic).
Here's one astonishing data point I learned from Kristina and Erin: 80% of the 30 million Americans who struggle with eating disorders never receive treatment, and only a tiny percentage has access to Family-Based Treatment (FBT), the gold standard for successful recovery. Equip aims to deliver FBT care virtually, across all 50 states, starting with California, Texas, and New York.
Please join me in congratulating Equip on this milestone.