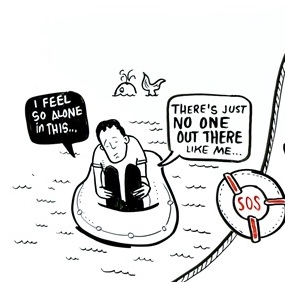 Over the last 20 years, I have spent time in patient-, survivor-, and caregiver-led health communities, learning from rebels and pioneers about the possible future of medical and assistive devices, treatment discovery, public health surveillance, and more. Radical patients don't wait to be invited, they break in and take what they need from health care, inventing as they go. They often band together because mainstream institutions ignore or do not prioritize their problems. It is our opportunity to join their revolution.
There are companies and organizations putting patient-led innovation to work. Invest in them, partner with them, and find ways to boost their signal. It is a competitive advantage to work directly with people with lived experience.
For example:
Note: This list is incomplete. Please suggest additions. Drop a comment on this post or find me on Twitter, LinkedIn, or Threads.
The following organizations and companies are not patient- or survivor-led, but incorporate peers with lived experience into their work in a meaningful way:
For more information, read my Harvard Business Review article, "How Chronic-Disease Patients Are Innovating Together Online." My upcoming book, Rebel Health, is a field guide to this revolution.
If you have questions or suggestions, please join the conversation in the comments of this post.