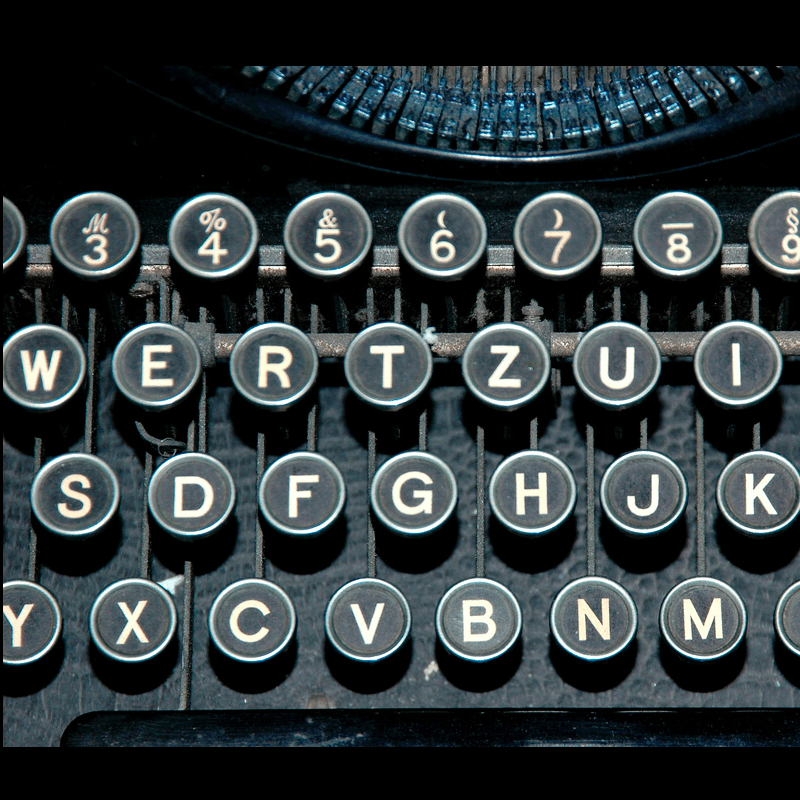 How might we plan for a future that allows people to age safely at home and incorporate home medical care when needed?
Thank you to Brandeis University for giving me a chance to ask questions like this one and to retell the following story about my grandmother on Saturday:
My mother's mother loved technology. In the 1970s, she had a CB radio. In the 1980s, she had one of the first Apple computers. The first time I showed her the Web, in 1995, she leaned forward to peer at the screen, but then slumped back in her chair, deflated. I worried that I hadn't shown her what was possible. On the contrary.
"I was born too soon," she said. My grandmother – information maven, social connector, wicked wit – was a natural for the internet but, at age 85, already nearing the end of her life.
Happily, she lived to age 96 and a half, a daily internet user. She taught me that you can never judge what someone's going to do with a tool until you give it to them, no matter their age.
Ruth Finkelstein, another speaker at the event, shared two slides from a deck developed by Alexandre Kalache, a medical epidemiologist specializing in the study of aging. First, a representation of Otto von Bismarck's conception of a person's lifespan: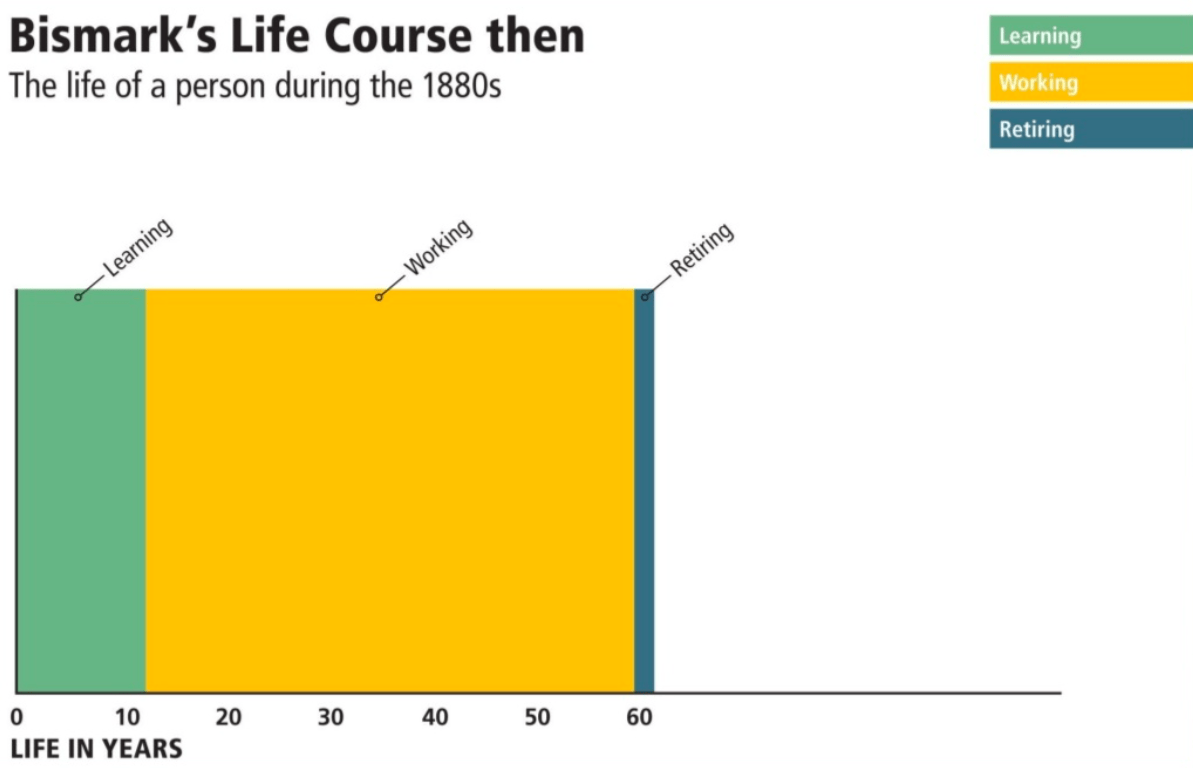 Second, Dr. Kalache's own representation of a woman's lifespan in the future: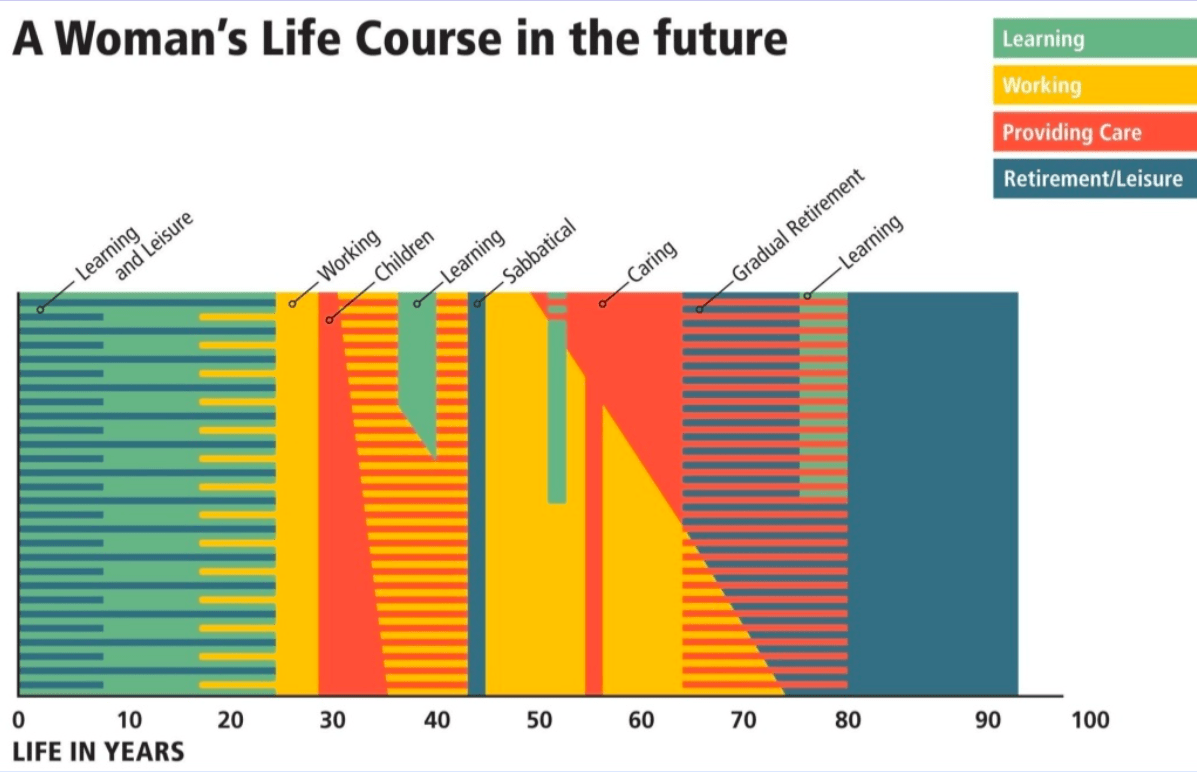 Dr. Finkelstein pointed out that most women will continue to learn and care for others, even after their 80th birthday, but it is otherwise an aspirational image. How might we design our communities to integrate people of all ages and stages, because we value everyone's contributions? How might we design a health system that honors people's natural life rhythms and needs, such as the overlap of working and caregiving?
From my perspective, scanning the health and technology horizon, I believe we need to improve people's access to the data, information, and tools they need to solve problems. Improve their access, in other words, to power.
Some of the resources I recommended include:
Thanks to Pippa Shulman, Danny Sands, Pam Ressler, and Michal Rugenberg for capturing other quotes and insights from Saturday's symposium:
Wakelet: Aging, Housing, Health
If you want to keep learning about the particular opportunities and challenges surrounding older adults, I recommend:
Please add your own insights and resources in the comments!
Featured image: Typewriter, by Sue Kellerman on Flickr.